Horizontal air handling units ranging from 1,800 to 130,000 m3/h. With a high-strength and long life design. Fully configured depending on the costumer requirements.
Units with direct drived or belt drived. Structure can be standard or acoustic type with low noise. We manufacture the units with a range of air flows from 500 to 130,000 m3/h.
Specially designed for industrial premises. Air flows from 2,000 to 4,000 m3/h. They have a direction-adjustable diffuser outlets to ensure perfect distribution of cooled or heated air.
Self-supporting horizontal conditioner unit. The range has four models ranging from 1,000 to 4,200 m3/h. Three-speed fans. As an option, they can be supplied fitted with a mixing chamber and an outlet plenum with several vents.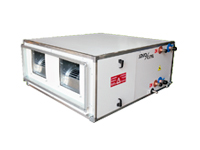 Low profile and soundproofed horizontal conditioner unit with exceptionally low sound levels. Available range from 400 to 4,200 m3/h with seven models. Adjustable external rotor fans. Acoustic attenuators at intake and outlet are specially designed for these units.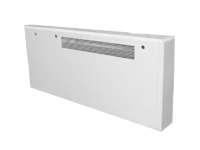 Equipment specially designed for rooms with high air renewal levels (schools, offices or similar).Filtered air under RITE specifications. EC Technology and speed control with CO2 sensor based on the occupancy of the room which guarantees minimum energy consumption.
Vertical elements disposition, shallow air handling units for treating one or several areas at the same time. Air flow volumes range from 2,000 to 12,000 m3/h.
Air Handling Units designed specially for industrial facilities. Robust structure and high quality internal components to ensure maximum performance in the processes of major exigency.